Alan Beswick
Society Secretary
A board member since 2018, and resident of Headingley since 1980, Alan has shared the delight of many other Headingley residents in the success of HEART and other HDT initiatives. Having worked in the transport planning sector for over 30 years he provided pro-bono advice to groups such as the Headingley Network Transport Group and the Ash Road Area Residents Association, designing the traffic management schemes now in place around Chapel Street and surrounding Headingley Mount. He is a firm believer in the importance of developing sustainable local communities if we are to achieve attractive, liveable cities designed for people and not for cars.
In addition to his Society Secretary role he looks after HDT's social media and is involved in the Headingley Homes and Graffiti Group initiatives.
---
Hazel Dimsdale
Treasurer
Hazel brought up her family in the Headingley area. Since taking early retirement from her career in HMRC she has been a HEART volunteer and has now joined HDT board as Treasurer and is a member of its Finance Committee. She was Treasurer of the After-School club as well as the PTA when her son went to Headingley Primary school in the 1990s. She also attended the school in the 1960s (when it was known as Bennett Road school) and has fond memories of the building and is pleased that it has been put to good use within the community as HEART.
---
Lucy Graham
Having moved to Leeds from Northern Ireland in 2006 for University, falling in love with the city and deciding to stay, Lucy has been living in Headingley since 2017 with her husband, a local by birth, and their 'friendly menace' of a Boston Terrier, Bilbo.
Lucy has been working in Leeds' thriving voluntary and community sector for several years, currently as Operations Director at Volition, the mental health and disability third sector forum which works to raise the voice, influence and profile of nearly 300 member organisations, all delivering vital not-for-profit services to people in Leeds. She loves the fact that her job contributes to people's health and wellbeing through supporting a strong and sustainable voluntary and community sector, and hopes to apply some of her varied knowledge and experience of operational management, governance and strategy to the HDT board.
Having long admired the work of HDT and the contribution it makes to supporting our communities in Headingley to thrive, Lucy was delighted to have joined the board in 2020. She is particularly passionate about ensuring that HDT is as inclusive and accessible as possible for everyone who lives, works or has a connection with Headingley, and looks forward to playing her part in making this happen.
---
John Hall
It is 50 years since John first arrived in Leeds from Bolton to go to university. Three years ago he returned to live here and discovered the work of HDT and the evolving community in Headingley. He joined the board of HDT in 2019.
John has always made efforts to be directly involved in his local community. In 2005 he helped set up a wireless broadband network for Swaledale and Arkengarthdale, a not for profit organisation, run by volunteers in which he is still involved and chair's its board. He was also a board member of the Swaledale Festival from 2002 – 14 and has since put his career as a film maker and web designer to good use on behalf of HDT.
John would like to help ensure that HDT works inclusively for the whole of the community. He is keen to help develop local partnerships and collective enterprise to deliver our projects and believes the recent HIF funding will allow us to provide further schemes.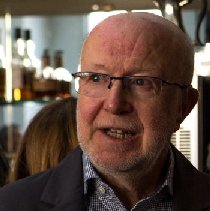 ---
Matthew Hill
Co-Chair
Co-chair of HDT, Matthew has lived in the Hyde Park and Headingley area since first coming to Leeds University in 1968 and has been involved in various community groups over that time. Matthew is a director of LEDA (Leeds Environmental Design Associates) and provided the environmental and renewable energy designs for the refurbishment of the former primary school that is now HEART.
He joined the HDT board in 2017 and keen to promote greater environmental sustainability in Headingley he was instrumental in setting up the Zero Carbon Headingley initiative . As well as working part-time as an energy consultant and design engineer at LEDA Matthew is a keen gardener – he leads the Headingley Open Gardens initiative and is a member of two of the numerous local choirs that have sprung up.
---
Liz Jeffery
Liz has lived in Headingley for most of her adult life after attending Leeds University in the late '60's. Prior to retiring 10 years ago, Liz worked with children and families in the field of social care, before moving into social care development work and teaching. Liz was on the verge of moving away from Leeds when she retired but changed her mind partly because of the advent of HDT.
She has been delighted to see the development of HEART in particular, and has been a regular volunteer there since it opened, recently becoming involved in the Events team. She was instrumental in starting Table Tennis at Heart and was also part of the group that organised the Headingley Festivals of Ideas.
Co-opted onto the HDT board in 2020, she is looking forward to contributing more to local developments, especially Headingley Homes. Since retirement, Liz has volunteered for Children in Need and until earlier this year, for CAB. She enjoys walking and cycling and singing in an 'a capella' folk trio.
---
Isobel Mills
Co-Chair
Most of Isobel's career as a Civil Servant was spent delivering economic regeneration programmes at European, national and local level, which included trying to convince Whitehall that policies made in SW1 did not always (if ever) fit neatly with the needs of Yorkshire neighbourhoods. In retirement she is, amongst other things, the Chair of the Leeds Credit Union, Chair of the Leeds Citizens Advice Bureau and a Director of the Key Fund.
As a long term Headingley resident she has taken great pleasure and pride in watching HDT and HEART blossom and looks forward to playing a far more active part in future developments.
---
Ed Manley
In his day job, Ed is a professor of urban geography at the University of Leeds, where he spends a lot of time talking about making cities better places to live. His membership on the board of HDT allows him to put his money where his mouth is, and work more actively to improve our local neighbourhood, and meet HDT's collective ideals of cooperation and collaboration.
Ed is a passionate urbanite, but particularly interested in promoting walkable streets, inclusive, diverse neighbourhoods, and vibrant town centres. He is a recent arrival to Headingley, where he is bringing up a young family – but spent two years here in the 2000s as a student, during which he managed to move between five houses – so he has plenty of experience of the area!
---
Georgia Murphy
Georgia has lived in Headingley for the last seven years. Attending Leeds University and then staying in the city after graduating, she worked alongside local arts venues and promoters to organise events and shows, and oversaw the financial side of running the business.
Now an employment support adviser, and working with different communities in Leeds, she joined the HDT after becoming aware of them through HEART and the greengrocers, to promote and assist in the development of arts and creative opportunities in the area with focus on accessibility, community and sustainability.
---
Claude Saint-Arroman
Claude moved to Headingley with her family three years ago and was taken by its vibrant atmosphere and diversity. She is a professional architect and academic, with a special interest in the way communities form and work together.
Claude joined the HDT graffiti group and the Zero Carbon Headingley steering group a year before joining the board of HDT in 2020. She is most active in areas where urban statutory policies and the nature of everyday life need reconciliation. This includes planning, together with urban interventions that give priority to pedestrians and cyclists, with particular focus on the way we relate to nature and the vast agendas of sustainability (including waste management and green infrastructures). She believes that pedestrian accessibility enhances caring and fosters an experience of belonging to the area. She is also developing a keen interest in gardening and is currently experimenting with combining landscape features and utilitarian crops under the shade of existing trees.
---
Mike Sells
Membership Secretary
Mike joined HDT as he felt that we should do all we can to ensure that Headingley works for all of the community – especially for younger people with families. He considers that the look and feel of the town centre is important and that we need to work with many others to try and do something useful there. Having lived in Headingley on and off since 1971, his children grew up here and the two eldest went to Bennett Road School. Mike began work in engineering but has worked in Leeds in teaching, social care and marketing. Now retired from full time work (although trying to see if he can earn his keep as an artist !) Mike is constantly impressed and humbled by the hard work of all the ordinary people working in so many roles for HEART and HDT. Join us if you can!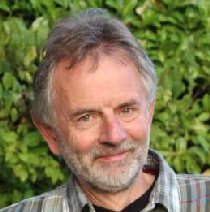 ---
Join Us !
We are always looking for new board members, and if you think you might like to join us that would be great. There's a brief account of what it might be like here – The HDT Board Experience