HEART is the arts, enterprise and community centre in the middle of Headingley run by the community for the community.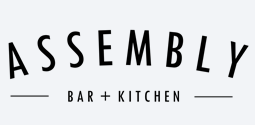 HEART opened in 2011 in the old Bennett Road primary school building which was completely refurbished and extended in what is to date our biggest ever community project. Since that time HEART has developed into a vibrant and busy centre used by many different groups of people.
HEART offers:
Pulse – the shared workspace open to everyone who is looking for flexible, spacious and friendly shared office space.
Assembly Bar + Kitchen offering great food, live music and events.
A lively events programme including music, films, talks, fitness and well-being activities.
Exhibition spaces for local artists.
Rooms for hire for a range of uses including private functions.
We also host two businesses: the Green Yard, their details are available at https://silver-grey-foliage.myshopify.com/pages/the-green-yard and Tiny Boo, website https://www.tinyboo.co.uk/
HEART continues to operate Assembly Bar + Kitchen outside and, even with the changes in the weather, this has proved popular. Our Tuesday Night gigs have been a huge success. Limited in number, held in the Courtyard or front Car Park, and have attracted sell out audiences.
As HEART moves towards the winter we have made a decision to close for one week from September 28th. This will allow us to process all the changes we've already had to make, and those we still need to make to continue to ensure HEART is ready and able to welcome you all during the winter months.
Some important works will take place during the week that we need to do before the winter and, when we reopen on 5th October, Assembly Bar + Kitchen will be geared up ready to have people back inside again. It seems there is still a long journey to get through the Covid crisis but this decision, and the actions we plan to take, are there to ensure our wonderful staff and volunteers, and HEART itself, are ready to serve our community in the best and safest way possible.
HEART is a true community business which runs without any grant support.
Contact details
Headingley Enterprise & Arts Centre
Bennett Rd,
Leeds LS6 3HN
Tel: 0113 275 4548
Email: admin@heartcentre.org.uk
Twitter: https://twitter.com/HeadingleyHEART
Facebook: https://www.facebook.com/HeadingleyHEART
Instagram: https://www.instagram.com/HeadingleyHEART
Check the website for latest opening hours for HEART and Assembly Bar + Kitchen and all their other activities.