HEART is the arts, enterprise and community centre in the middle of Headingley run by the community for the community.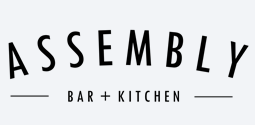 HEART opened in 2011 in the old Bennett Road primary school building which was completely refurbished and extended in what is to date our biggest ever community project. Since that time HEART has developed into a vibrant and busy centre used by many different groups of people.
HEART offers:
Pulse – the shared workspace open to everyone who is looking for flexible, spacious and friendly shared office space.
Assembly Bar + Kitchen offering great food, live music and events.
A lively events programme including music, films, talks, fitness and well-being activities.
Exhibition spaces for local artists.
Rooms for hire for a range of uses including private functions.
We also host two businesses: the Green Yard, their details are available at https://silver-grey-foliage.myshopify.com/pages/the-green-yard and Tiny Boo, website https://www.tinyboo.co.uk/
Contact details
Headingley Enterprise & Arts Centre
Bennett Rd,
Leeds LS6 3HN
Tel: 0113 275 4548
Email: admin@heartcentre.org.uk
Twitter: https://twitter.com/HeadingleyHEART
Facebook: https://www.facebook.com/HeadingleyHEART
Instagram: https://www.instagram.com/HeadingleyHEART
Check the website for latest opening hours for HEART and Assembly Bar + Kitchen and all their other activities.